As we've announced earlier, Cacoo team attended Google Developers Day 2011 in Tokyo.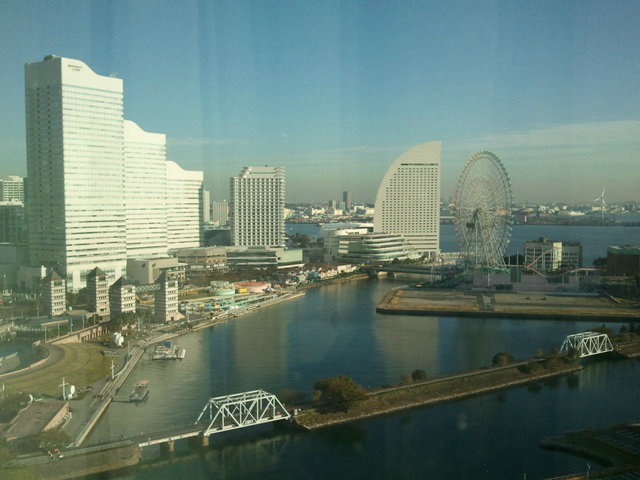 Thanks to everyone who visited our counter and tried out what we are currently developing with Google technology.
We were happy to see that people get excited to draw while they chat on Hangouts. Also, many people have heard of Cacoo but never tried it before. This event gave us a good chance to let these people try Cacoo.
We also received many requests and feedback. We'll consider adding those functionalities.
We planned how we'll set up the Cacoo counter before we headed to the venue.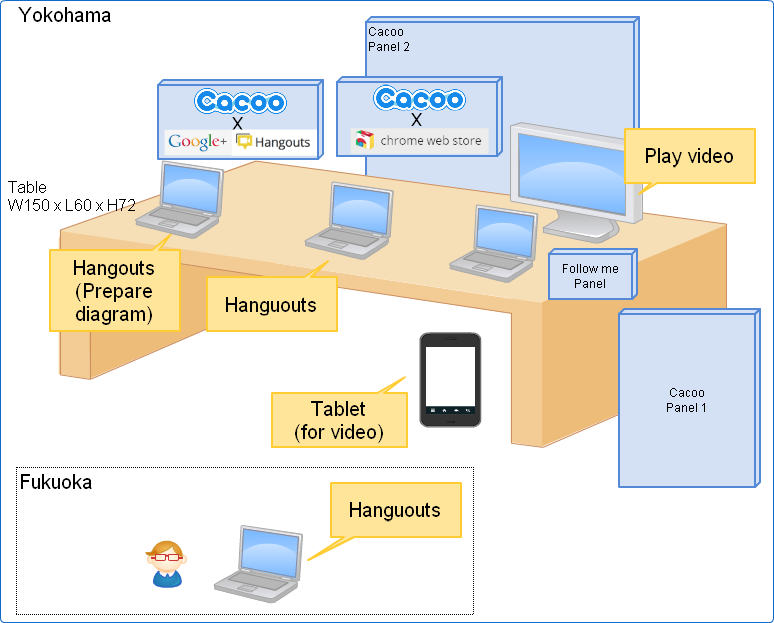 And this is how we set up the counter: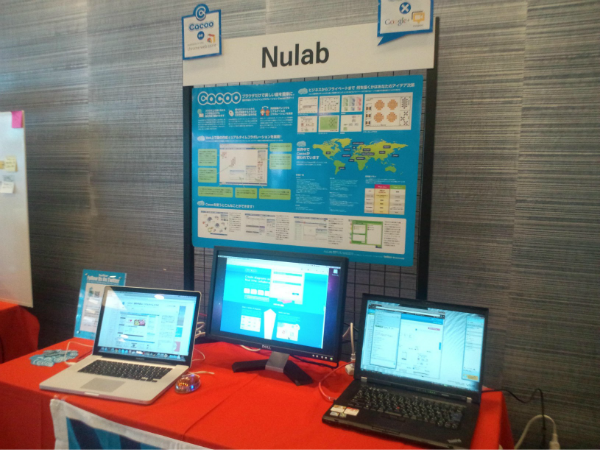 Cacoo can be used in many different purposes. Keep enjoying Cacoo!