Google Developer Day 2011 takes place in eight cities around the world and it brings the future in web and mobile technologies, including Android, Chrome, HTML5, Cloud and more.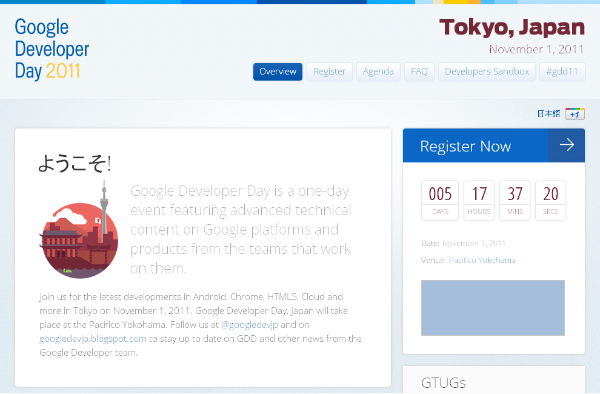 It is coming to Tokyo, Japan this week.
When: November 1, 2011
Where: Pacifico Yokohama
Cacoo will be at the "Developer Sandbox" area and demonstrating the application that we are currently developing with Google technology.
If you are around the area, please come and say "Hi" to our engineers!